As people age, they may experience various health challenges that require frequent monitoring and care. While some seniors may prefer to move into assisted living facilities, many others prefer to age in the comfort of their own homes. In such cases, home care services can prove to be a valuable resource for seniors and their families. If you are trying to determine if it's the right choice for yourself or an elderly loved one, keep reading on to learn the reasons why homecare is often the best care.
Enhanced safety and well-being in the comfort of home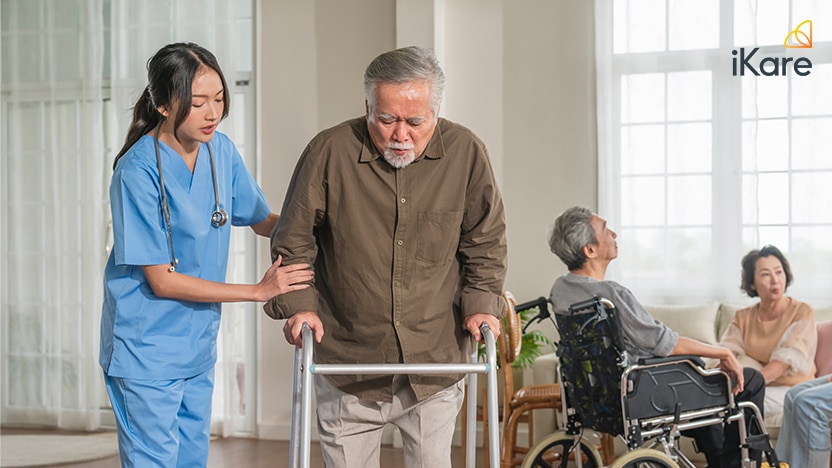 One benefit of home care services is that it provides seniors with an increased sense of safety and well-being in their own homes. Professional caregivers can help seniors navigate their living spaces safely, avoid falls, and assist with daily living tasks such as bathing, grooming, and dressing. In addition, home nursing services can provide medication management, wound care, and other medical treatments that can help seniors manage their health conditions and prevent hospitalisation. With home nursing services, seniors can receive high-quality care while ageing in place and remaining in the familiar surroundings of their own homes.
Improved quality of life
Loneliness and isolation can be significant issues for seniors, particularly those who live alone or have limited mobility. Home care services can offer seniors with much-needed companionship and social interaction. Caregivers can engage in conversations, play games, read books, or take seniors for walks, providing both mental and physical stimulation.
Such activities may also be incorporated into holiday care or short term care, helping to retain a sense of community, purpose, and connection during the holiday period. Through improving their quality of life, seniors may also see improvements in their physical and mental health. 
Cost-effective alternative to assisted living facilities
Home care services provide a cost-effective solution for seniors who require personalised care. While the cost of elderly homecare may vary according to the level of care needed, it is comparatively more affordable than the cost of living in an assisted living facility or nursing home. Additionally, home nursing services offer the flexibility to choose the type of care needed, from part-time care to 24-hour care. This allows seniors to be cared for in a familiar setting and enhances their quality of life.
One-to-one customised care
Home nursing services focus on providing skilled medical care to individuals who have specific medical needs and require professional nursing expertise. Home nursing services involve tasks such as wound care, post surgery care, Stroke care, administering medications by private nurses, managing intravenous therapy, monitoring vital signs, providing injections, conducting medical assessments, and coordinating with doctors and healthcare professionals. iKare nursing team is equipped with the necessary nursing skills to customise care plans for every unique need and condition.
Individualised care plans that take into account a senior's medical history, current health status, and personal preferences can be developed. Caregivers can also adapt their care as a senior's needs change, providing ongoing support and assistance as required. This personalised approach to care can improve outcomes for seniors, ensuring that they receive the care and attention they need to maintain their health and well-being.
Learn more: 3 Ways to Prevent Caregiver Burnout When Caring for a Dementia Patient | iKare
In conclusion, elderly home care is beneficial for seniors who would like to be cared for in the comfort of their own homes or in familiar settings. With a team of highly trained professionals, iKare offers a wide range of services tailored to meet individual needs, by providing care at home services. Their focus on personalised care and attention ensures the highest level of care, and commitment to clients.
Whether you require short-term care for a family member recovering from a fall,  or are seeking support for someone recently diagnosed with dementia, iKare Services is here to help. Choosing iKare services, individuals and families can have peace of mind, knowing that their loved ones are in the hands of a trusted and reputable care provider. Reach out to us today to find out more.